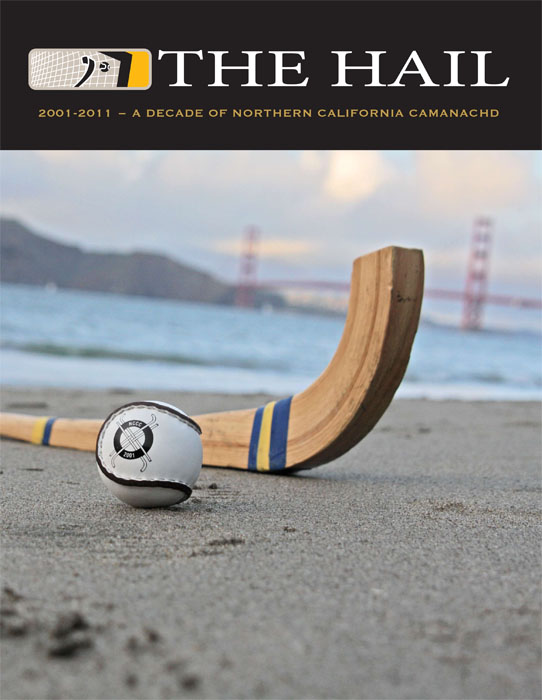 NCC Decadebook - online info

The Hail: Decade, a book commemorating Northern California Camanachd's 10th anniversary, is now available. The book, jokingly referred to as a Decadebook rather than the usual yearbook, covers the origins of NCC, the club's activities during the last 10 years, and articles from both club members and Scottish journalists.

The Decadebook can be ordered from Magcloud, an on-demand publishing service which provides high-quality publications. Visit The Hail: Decade page and preview every page in the publication.

"The Decadebook is a way to celebrate our accomplishments and honour all of you who have made the club a success over the years," said NCC co-founder Michael Bentley. "I think folks will really enjoy all the photos, in particular, but also reading the articles and remembering all the fun we've had."

If you're in the Bay Area, copies can be ordered directly from Michael Bentley (saving shipping costs), please contact him directly via the club email info(at)norcalshinty(dot)com.

The club makes a small amount on each sale, and all profits go to the club to help support our events and spread the word about shinty here in the US!


THE HAIL: DECADE
The Hail: Decade celebrates 10 years of shinty in Northern California. Running 60 pages the Decadebook is packed with stories and photos covering the history of the Northern California Camanachd and the club's adventures so far. Included are contributions from Scottish journalists Hugh Dan MacLennan and Kenneth Stephen, shinty great Gary Innes and Scottish photographer extraordinaire Neil G Paterson, as well as many features and photos contributed by club members. Celebrate our landmark birthday with this full-colour squarebound book!

http://www.magcloud.com/browse/issue/332895